Tell us how crowded the venue is! Write a comment or post an image about this concert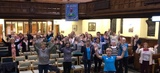 Beeston Tuneless Choir sings "like no-one is listening". We love to sing but can't do it in tune - so we do it anyway, just for fun!
Loading venue map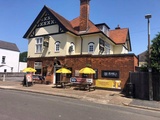 137 Trent Rd, BEESTON, NG9 1LX
from your current location
A warm welcome is guaranteed at the Boat & Horses participating for the first time in Oxjam 2022.
Under 18s are welcome as long as acompanied by an adult.
1 updates for this concert