Tell us how crowded the venue is! Write a comment or post an image about this concert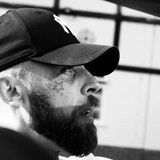 Follower Of Jesus. Rapper That Raps From The Heart.
Loading venue map
Types:
Cocktails
Bar
Café
6-8 High Road, Chilwell, NG9 4AE
from your current location
Sophisticated cocktails, gourmet pizza and cutting-edge music, The Berliner brings European nightlife to an unsuspecting place; Beeston, Nottinghamshire.
Please note that under 18s are not allowed in Berliner after 9pm.
Nearby venues:
The Hop Pole, about 1 minute away, is playing music from 1.30pm to 11.30pm
Totally Tapped, about 3 minutes away, is playing music from 1.45pm to 6.00pm
Royal British Legion, about 3 minutes away, is playing music from 6.00pm to 11.00pm