Tell us how crowded the venue is! Write a comment or post an image about this concert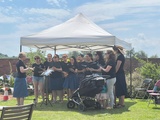 Beeston Mums Choir is an upper voice choir that was started 11 years ago by 3 friends who wanted to continue singing in a choir but found typical evening rehearsals impossible to attend with small babies. We meet on Monday mornings and sing with our babies/ toddlers/ children in tow.
Loading venue map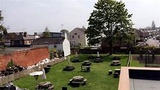 22 Middle Street, Beeston, NG9 1FX
from your current location
A lovely beer garden at the award winning Star Inn. Includes a children's play area.
Under 18s are welcome as long as accompanied by an adult.