OXJAM BEESTON MUSIC FESTIVAL 2022, 15:00–15:40 Eclectic Harmony - South Notts Singers at BOAT & HORSES
Tell us how crowded the venue is! Write a comment or post an image about this concert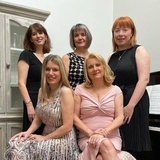 An all female vocal group with a passion for harmony singing. True to our name, we sing a variety of genres from classical to pop and everything in between.
Loading venue map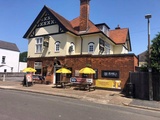 137 Trent Rd, BEESTON, NG9 1LX
from your current location
A warm welcome is guaranteed at the Boat & Horses participating for the first time in Oxjam 2022.
Under 18s are welcome as long as acompanied by an adult.