Tell us how crowded the venue is! Write a comment or post an image about this concert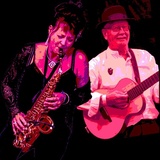 Genres:
Folk
Jazz
Acoustic
You don't see many Voice+Clarinet/Saxophone+Guitar duos and people often say how surprised they are by our sound. Steve Cooper, Sheffield folk music impresario, says we are 'bloody good'.

We play jazz songs, folk songs and our own songs and we prefer passion to perfection. We could be the smallest swing band in Sheffield, we can be a bit political, we like variety in our music and we like to change songs around a bit if we can.
Loading venue map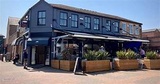 1 Stoney Street, Beeston NG9 2LA
from your current location
Bringing to Beeston specialty coffee; roasted in house, fine teas and gourmet cafe food. Award winning.
Under 18s are welcome.