Tell us how crowded the venue is! Write a comment or post an image about this concert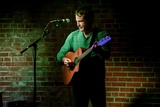 Genres:
Americana
Acoustic
Scott Clay's sixth studio album 'Jade', due for release in May 2024, peeks underneath the layers of traditional Americana to reveal the Nashville songwriter in the midst of his alchemic storytelling.
Complex yet uncomplicated, the album's eleven tracks roam from funky 60s inspired riffs to modern experimental folk ballads, while his unabashed lyrics and distinctive voice invite listeners on an introspective journey.
Loading venue map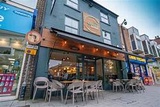 66 High Road, Beeston, Nottingham, NG9 2LF
from your current location
Small, independent restaurant in Beeston serving up tasty breakfast, lunch and evening meals.
We've got a real focus on using simple, fresh ingredients, always sourced as locally as possible.
Under 18s are welcome as long as accompanied by an adult.