Tell us how crowded the venue is! Write a comment or post an image about this concert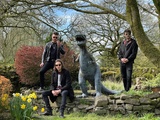 FERAL is a Sheffield/Derby based, three piece, alternative rock and or roll band. With numbers ranging between mellow, dark and face melter heavy all supported by the backbone of their signature poetic lyrics this new band guarantees a rock set worth getting into. The band plans to gig themselves into oblivion all around the UK in preparation for the release of their upcoming EP.
One reviewer said "I don't know, I've never heard of them can you please stop asking and leave me alone. I'm just trying to finish my weekly shop"
Loading venue map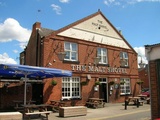 1 Union Street, Beeston NG92LU
from your current location
The Malt Shovel is situated just off the main High Street in the centre of Beeston. Tastefully decorated and fast becoming a social hub.​
Serving a selection of cask ales from both national and local breweries, there is always something for everyone.​
Join us every other Saturday for live music from local bands, and every Sunday pop down for our open mic night; free drink for every performer.
Under 18s are welcome until 9.30pm as long as accompanied by an adult.