Tell us how crowded the venue is! Write a comment or post an image about this concert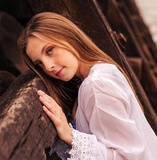 When most think of "Teen Pop Sensations", there's a certain stigma that most will automatically jump to from what they've seen on TV. In a sentence, Faith Louise is not that.
Recently Quoted in: -
Risingartistsblog.com
"Faith Louise is a young singer-songwriter from the UK with influences like Club music and Kpop, but nothing about her music sounds young. She flaunts a beautiful tone that not only explodes with maturity, but with talent and superiority. It is astonishing to find a young singer with such a proper technique."
MSN Entertainment
"Proving herself to an up-and-coming power force of the pop scene
Faith has already shown a strong mixture of artistic talent, business direction and a huge pool of content which is already resounding well with her rapidly growing fanbase.
Faith Louise's 7 Original Singles have gained over Half a Million Online Streams and over 300 Thousand YouTube Views on her original music videos since September 2020 earning her playtime on BBC Introducing, Interviews on BBC Radio Essex, becoming artist of the month on multiple online radio stations. She also recently headlined at the Camden Assembly, this, combined with a run of summer dates onstage with household names such as Heather Small and Sonique and headlining at The Camden Assembly ensures that Faith Louise will be an unavoidable force through the season.
Loading venue map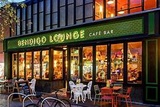 55 High Road, Beeston, Nottingham, NG9 2JQ
from your current location
Named after formidable Victorian bare-knuckle boxer and local hero William "Bendigo" Thompson, Bendigo Lounge sure packs a punch (groan). We're on High Road, right in the heart of Beeston, with a sprinkling of outdoor seating and lovely full width windows across the front that open right up. Behind our handsome bottle green and orange exterior is a warm, welcoming space where we serve a fantastic range of food and drinks (including full kids, gluten free and vegan menus), overlooked by some suitably dotty decor, including an impressive mural of our pugilistic friend. Knockout! Sorry, couldn't resist.
Under 18s are welcome as long as accompanied by an adult.